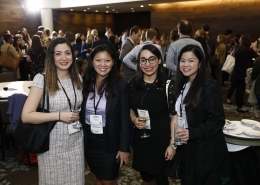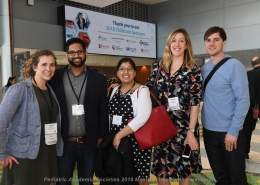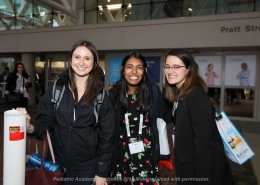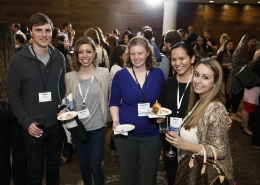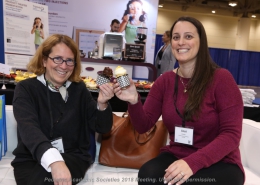 Priority room assignments will be given to those submitted by October 4, 2022
PAS charges a one-time $350 administration fee for all ancillary events submitted by October 4, 2022.  The Administration fee for submissions following October 4, 2022, will be $450. Note: This fee does not apply to any ancillary event planned or sponsored by a PAS Partner or Alliance organization.
Find your people! PAS presents outstanding opportunities to meet and reconnect with colleagues. The schedule is packed with exciting options to build your network and develop career connections and future collaborations.
Ancillary Events are held in conjunction with the PAS Meeting, are coordinated by groups other than PAS, and do not include educational content: Functions held adjunct to the PAS Meeting and coordinated by a group other than PAS are considered an ancillary event. Educational and scientific programming, organized outside of PAS yet directed at the same audience, may not be offered over the official dates of the PAS Annual Meeting within 100 miles of the PAS meeting location.
Event types include:
Alumni Event
Business Meeting
Committee Meetings
Conference
Dinner
Luncheon
Reception
ISS—Industry Sponsored Symposia
SCS—Sponsored Commercial Symposia
Approved Ancillary Event Days and Times
Approved Ancillary Events, regardless of sponsoring organization, may take place only during the following times. Times are subject to change based upon adjustments to the official PAS Program schedule.
Thursday: 7 am – 10 pm
Friday: 7 am – 1:30 pm, 7:15 pm – 11 pm
Saturday: 6 am – 8 am, 12:30 pm – 2:00 pm, 6:00 pm – 11 pm
Sunday: 6 am – 8 am, 12:30 pm – 2:00 pm, 6:00 pm – 11 pm
Monday: 6 am – 8 am, 11:30 am – 1:00 pm, 2:30 pm – 11 pm
Tuesday: Upon Request/Approval
Change requests: If you need to make a change to a session after the submission deadline, please click here.