PAS 2018 PROGRAM APP

INSTALL THE APP:
Scan QR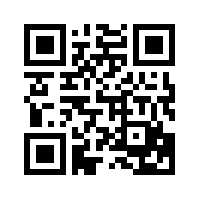 or
~ Search the app store for PAS2018. Install the Pediatric Societies app.
~ Open & Select PAS 2018 Meeting.
See important tips on searching sessions, speakers, and printing your schedule here.
Dr. Roberto Canessa
PAS 2018 Opening Keynote Speaker
The PAS Program Committee is pleased to announce Dr. Roberto Canessa as the PAS 2018 Opening Keynote Speaker.

Dr. Canessa is an internationally renowned pediatric cardiologist, author, motivational speaker and 1972 Andes Mountains plane crash survivor.Learn more about Dr. Canessa HERE. 
Dr. Canessa will speak at the PAS Opening Session, a Saturday morning lineup which is part of the NEW PAS Labs initiative. PAS Labs is focused on introducing pilot concepts and experiences to the meeting. As part of the PAS Labs program, we invite you to a complimentary welcome coffee before the Opening Session as well as a complimentary luncheon immediately following the keynote address.
PAS 2018 Opening Session Schedule – Saturday, May 5th
10:00 am – 10:30 am Complimentary Welcome Coffee
10:30 am – 12:00 pm Keynote Speaker Session
12:00 pm – 1:00 pm  Complimentary Opening Lunch
Presidential Plenaries and Awards
AAP Presidential Plenary
Sunday, 5/06/2018, 12:30 pm – 4:00 pm
Convention Center 718 AB
APA Presidential Plenary
Monday, 5/07/2018, 1:30 pm –  3:30 pm
Convention Center 718 AB
APS Presidential Plenary and Awards
Sunday, 5/06/2018, 10:15 am – 11:45 am
Convention Center 701 A
SPR Presidential Scientific Plenary
Monday, 5/07/2018, 9:00 am – 11:30 am
Convention Center 718 AB