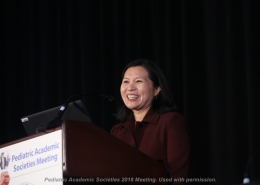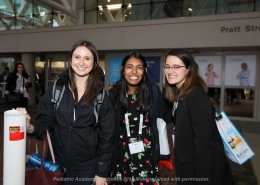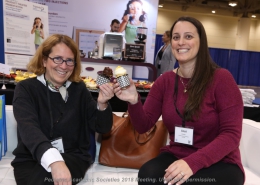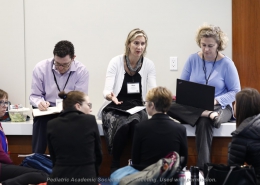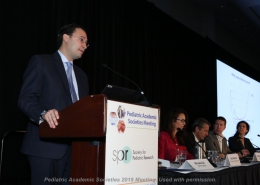 Ancillary Events Important Dates: 
Call for Ancillary Events: September 9, 2020 – March 1, 2021 
Notification sent by email: All notifications received by March 15, 2021.
The administration fee for all 2021 Ancillary Events has been waived.
Virtual Ancillary Event Policy – NEW – please use this as your guide to how ancillary events will work in the PAS 2021 virtual format.
Find your people! PAS presents outstanding opportunities to meet and reconnect with colleagues. The schedule is packed with exciting options to build your network and develop career connections and future collaborations.
We are including the option for you to host an ancillary event during PAS 2021 Virtual. Events are to be held during the "Allowed Ancillary Event dates and times" found in the Virtual Ancillary Event Policy. You will be responsible for all aspects of your ancillary event. This includes using your Institution's or Organization's online meeting tool to host your event. PAS is only responsible for publishing your ancillary event to the PAS Online Program Guide and session list if you select that you would like it to be published during your ancillary submission.
Ancillary Events are held in conjunction with the PAS Meeting, are coordinated by groups other than PAS, and do not include educational content.
Event types include:
Alumni Event
Business Meeting
Committee Meetings
Conference
Reception
ISS—Industry Sponsored Symposia
SCS—Sponsored Commercial Symposia
Step by Step Guide:
Step 1: Submit your Ancillary Event by March 1, 2021. All ancillary events entered into Scholar One and marked "Yes to be published in the PAS Online Program Guide and Mobile App" will be listed in the program guide. Corresponding connection information will be posted along with it closer to the event date. If the event will be published in PAS Online Program Guide but is a private event note that this is a "private event and connection information will be sent to individuals invited" in the S1 "Description."
Step 2: Notification of approval by March 15, 2021.
Step 3: If you have an ancillary event open to all PAS attendees, the deadline for receiving meeting connection information is April 2. Please note that this ancillary selection means connection information will be available to ALL registered PAS Attendees.  It is highly recommended you utilize a registration system, such as Zoom Registration, so an estimate of the number of attendees is collected prior to the event. If you require directions on how to do this, please let us know and we are happy to guide you through the process.
Step 4: PAS will publish all ancillary event connection details prior to April 28, 2021.
Step 5: On the day of your ancillary event, you and your team will be responsible for all aspects of your event.