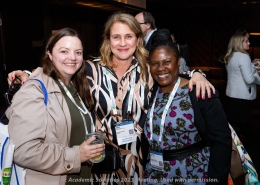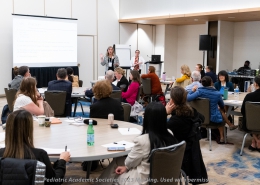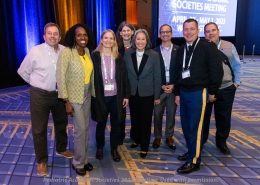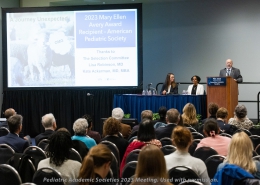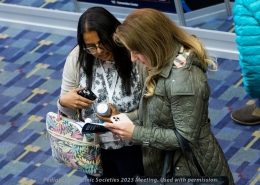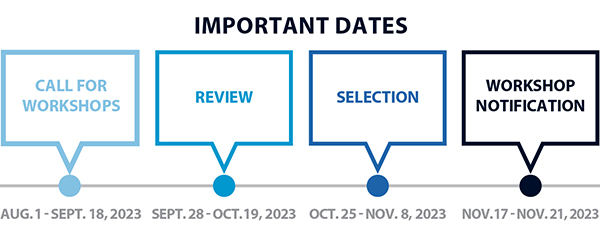 The most successful workshops are highly interactive and address innovative ideas and learner-centered needs. All workshops are 90 minutes. 
Major criteria for workshop selection include:
Important and timely topic
Innovativeness of proposal
Clear learning objectives
Leader skill expertise
Interactive and attractive format
Workshop submissions are extremely competitive every year; on average, only about 25% of submissions are accepted.
While the format may vary, workshops should be designed to facilitate discussions between workshop leaders and participants. The workshop may include a short didactic presentation, but the overall intention of these sessions is to actively involve the attendees in the learning process. Workshop leaders and participants should be prepared to dive into this cooperative venture jointly!
To maximize the diversity of topics and leaders, preference may be given to workshops that have not been presented in both of the past two years. We also encourage the development of workshops that appeal to more senior faculty as well as trainees. Workshops will be selected to maximize audience participation and ensure a broad diversity of topics.
SUBMITTING A WORKSHOP
SESSION SUBMITTERS WILL NOT BE ABLE TO COMPLETE A SESSION SUBMISSION UNTIL ALL REQUIRED TASKS ARE COMPLETED.
The three required tasks to be completed by the submitter of the session and each speaker in the session are:
Profile Participation Information
Conflict of Interest – Important COI Information  
Acknowledgment
All submitters are expected to give proactive attention to DEI as sessions are planned. See the PAS Commitment to Diversity, Equity, and Inclusion for full details.
Need help with creating an account or submitting a Workshop? Watch our video tutorials for a quick how-to!
Workshop Video Webinars