PAS COMMUNITY ADVERTISING OPPORTUNITIES
The PAS Community is made up of thousands of researchers, specialists, generalists, clinical practitioners, and pediatric educators with 60+ specialties represented. Produced through a partnership of four pediatric organizations and two alliances that are influential in the advancement of pediatric research and child advocacy, the community is composed of over 75,000 members from these associations. Who are all united under our mission of improving the health and wellbeing of children worldwide.
There are a number of opportunities for industry leaders and academic centers to expand the exposure of their companies, institutions, and/or products and recruit top-tier talent through our advertising opportunities.
RETARGETING ADVERTISING
$2,500 FOR 50,000 IMPRESSIONS
$5,000 FOR 100,000 IMPRESSIONS
$8,000 FOR 200,000 IMPRESSIONS
Get in touch with PAS website visitors! Put your message in front of the right people and drive them to your site with targeted ads that speak to them on a personal level. Once a person leaves our website, they will see your ads when they browse the internet. Easy reporting and analytics let you adjust campaigns, so your ads are always working for you. Each package is completely customizable to fit your needs.  View our Media Kit for more information.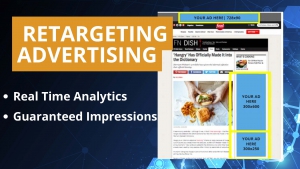 PAS WEBSITE ADVERTISING
$5,000 QUARTERLY
$20,000 ANNUALLY
Display your clickable banner advertisement on the PAS website. This is a great advertising opportunity for companies to engage our community, increase awareness, and drive traffic to their website. The PAS website is our community's guide to PAS. Your banner will be available on all PAS webpages that do not include programming information.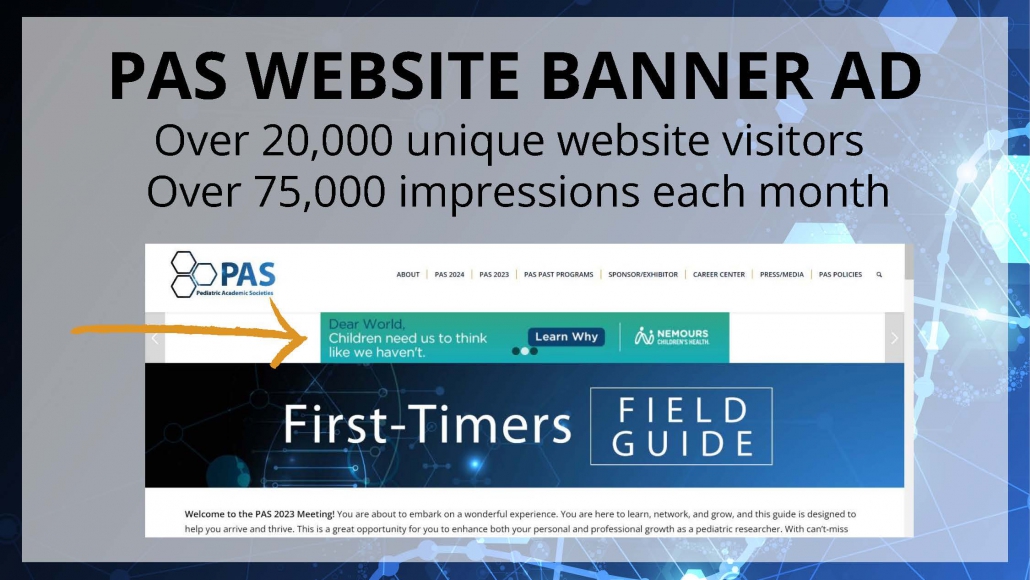 PAS MARKETING EMAIL ADVERTISING TOP BANNER AD
$2,500 LIMITED
Connect with the PAS Community through their inboxes with a clickable banner ad at the top of PAS emails. PAS sends marketing emails throughout the year to our 80k community with content relevant to specialties and vital information for our PAS Meeting.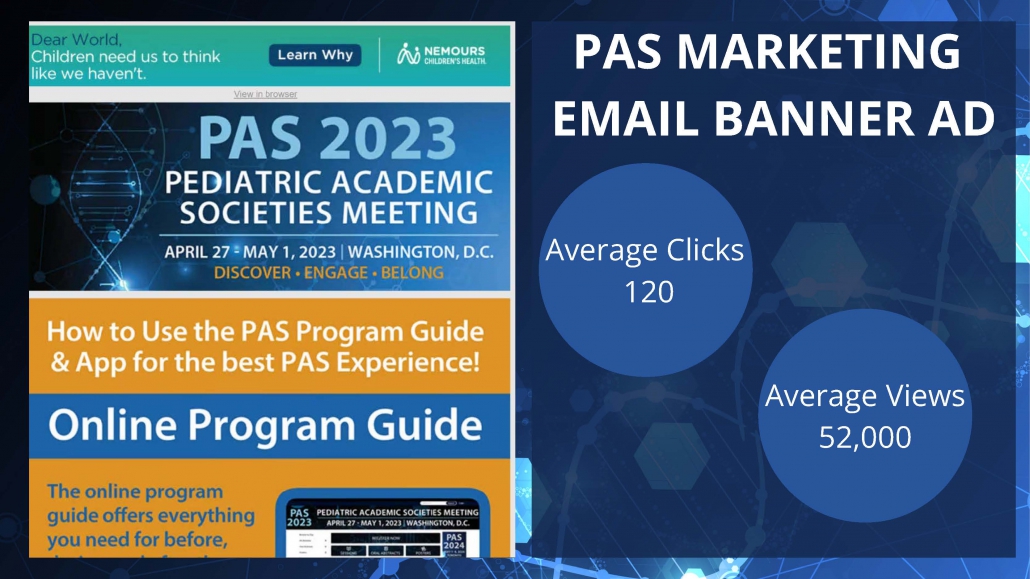 PAS CAREER CENTER
$375 AND UP
Hire the best in pediatrics. Put your job opportunities in front of the PAS community. Jobs are posted to the PAS website and promoted on PAS social media. https://careers.pas-meeting.org/